Coat of Arms
The Winton branch of the Scaife family made a claim at the Visitation of Cumberland and Westmorland, which was in East Ward (Appleby) on 22 March 1664. However, although respite was given for proof of the arms, proof was never actually made.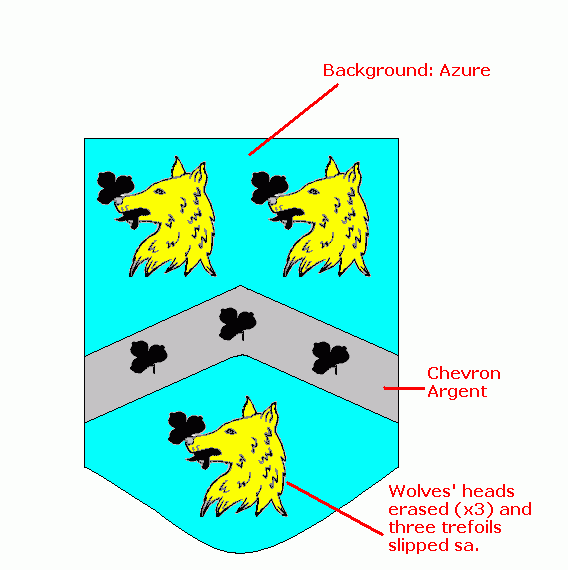 ARMS - Azure, on a chevron Argent, between as many wolves' heads erased Or, three trefoils slipped Sa.
CREST - A wolf's head erased Or, holding in the mouth a trefoil as in the Arms.



TERMINOLOGY:


Chevron = the bands rising from the left and right of the shield, meeting at an acute point in the middle.


Trefoils = A three-lobed leaf.


Azure, Argent, Or and sa = Heraldic names for the colours light blue, silver, gold, and black.